Anti-age care - Zeitgard - Mónica Naranjo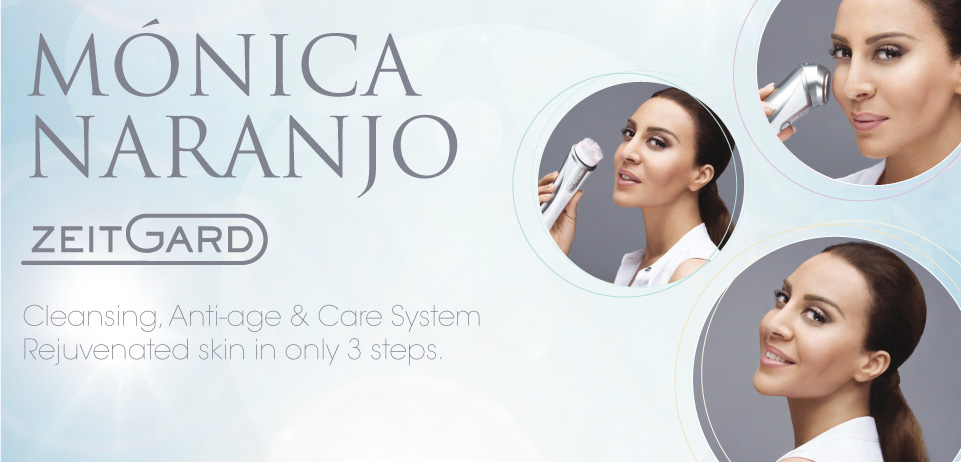 EFFICIENT, INNOVATIVE, PROFESSIONAL..
Rejuvenated skin in only 3 steps
The holistic ZEITGARD Anti-Age Management makes it easy for you to preserve the youthfulness of your facial skin. The innovative overall concept comprises professional treatments, as previously known from beauty salons only, for home use. From thorough cleansing at the push of a button to effective anti-aging treatment with instantly visible effects through to regenerative care for every skin type for longlasting success – ZEITGARD is your way to lastingly younger-looking and refreshed skin in only 3 steps. Take beauty matters into your own hands and stop the ravages of time!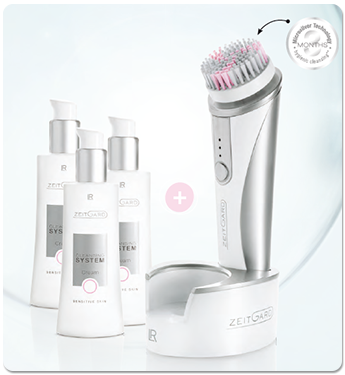 SOFT CLEANSING with strong effect
The ZEITGARD Cleansing System represents the first step of an affective and long-lasting anti-aging treatment.
• Ideal preparation for subsequent care
• Improves the appearance of the skin through nurturing, in-depth cleansing
• Firmer, smoother skin thanks to the massage function
• Fresher complexion due to blood micro circulation
FOR NORMAL AND SENSITIVE SKIN
Pink Zeitgard
• Soft filaments with MICROSILVER for pure and radiant skin
• Gentle cream developed for sensitive skin with a texture specifically tailored to the cleansing programme
• Tested by Dermatest

Blue Zeitgard
• Stronger filaments with MICROSILVER for deep cleansing and visibly purified skin
• In combination with foaming gel with a texture specifically tailored to the cleansing programme
• Tested by Dermatest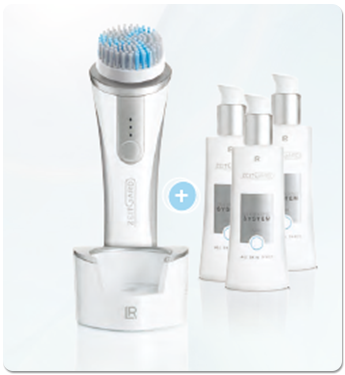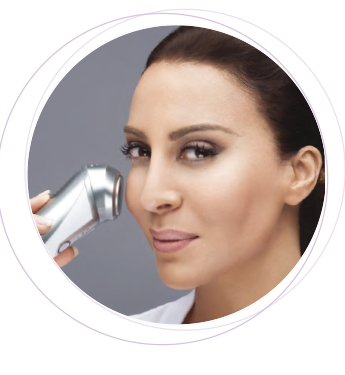 The exclusive ZEITGARD Anti-Age System reduces wrinkles and demonstrably makes the skin look younger*.
• 95% of the test persons reported an optimised absorption of active substances after the use of the ZEITGARD 2*
• Over 90% of all test persons felt an improved moisture supply of the skin
• 90% of the test persons confirmed an enhanced elasticityof the skin*
• Over 80% of the test persons confirmed instantly visible and tangible results*
• Over 75% of the test persons confirmed a visibly rejuvenated eye area*.
Instantly visible WRINKLE REDUCTION*
Regular application of the ZEITGARD 2 can significantly reduce wrinkles. 80% of the users even confirmed a visible instant effect*! In combination with the anti-aging products, such as the Hydrating Cream-Gel or the Restructuring Cream-Gel, which are specifically tailored to the various requirements of different skin types, wrinkles and sagging skin can be treated directly and selectively. The thermal hot/cold technology of the ZEITGARD 2 provides for more efficient transport of the anti-aging active substances to the skin layers ensuring optimum absorption. In this way, they can develop their full effect from within. For visibly rejuvenated, more vital and attractive facial skin.

AND ONE SOLUTION: ZEITGARD Anti-Age Sy
• Eye Serum.
• Hydrating Cream-Gel.
• Restructuring Cream-Gel.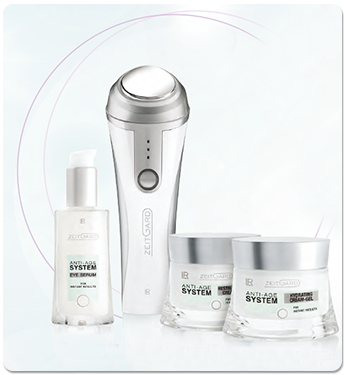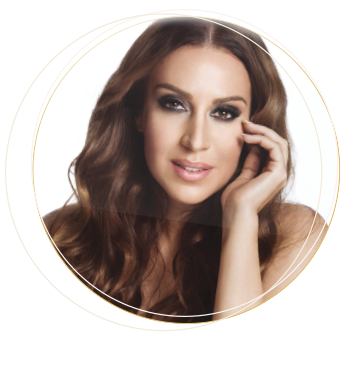 Efficient and long-lasting facial care
In combination with the first two steps of the ZEITGARD Anti-Age Management, the Care System with its individual regenerative care products is aimed at a long-lasting effect. For all ages and whether men or women – do not leave your beauty to chance!
RICH CARE against premature skin aging
Nano Gold
The high-quality care contains an exclusive combination of gold and silk proteins. While gold provides for optimum UVA-protection, silk can contribute to endogenous collagen formation and thus stimulate skin regeneration.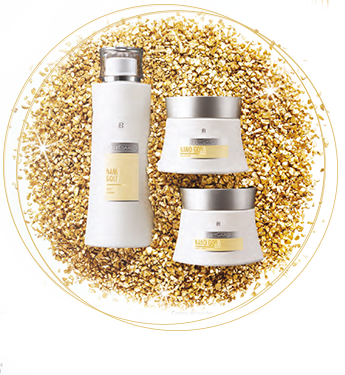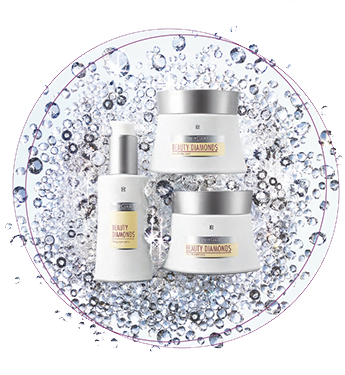 LUXURY CARE for mature, demanding skin
Beauty Diamonds | Daily care
This luxury care combines a modern, diamond-based combination of active ingredients with a skin-pampering texture and efficient anti-aging active ingredients which help firm up the skin and effectively protect it from external aggressors.
Special care for men's skin
Platinum | Daily care
A perfect complexion is no longer a woman's thing. Men's skin needs care as well: specifically developed for men's skin, the cream formula is quickly absorbed, provides the skin with intensive moisture and nurtures it efficiently. The perfect skin care kit for men!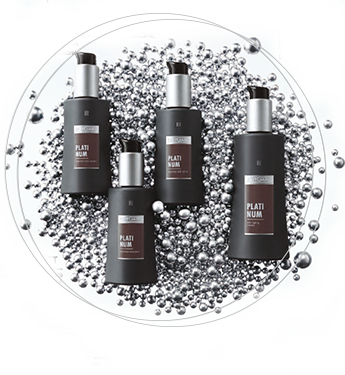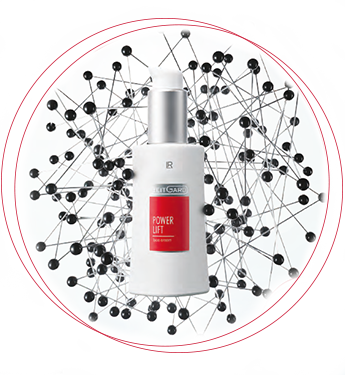 INTENSIVE BOOST OF FRESHNESS for men & women
El cuidado facial que le aporta a la piel toda la energía que necesita con la frescura perfecta – ¡también para hombres! La combinación de Reductine®, ácido hialurónico, extracto de algas y una mezcla de siete hierbas hace posible una hidratación de la piel perfecta y, por lo tanto, ¡un aumento de su vitalidad y elasticidad todo el día!.
COMBINATION OF ACTIVE INGREDIENTS for targeted application
The exclusive and perfectly balanced combination of active ingredients containing Argireline®, Ameliox® and Hyaluronic Spheres® ensures significantly higher elasticity and supports the targeted reduction of minor expression lines around the eyes, nose and on the forehead.