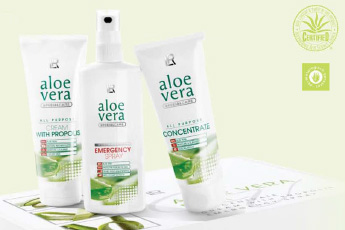 The Specialist: SOS Care with the strength
of Aloe Vera
YOU SAVE WITH SETS!
Your Complete Care Set
3 products in one box:
01 | Aloe Vera with Propolis, 100ml
02 | Aloe Vera Concentrate, 100ml
03 | Aloe Vera Emergency Spray
Soft face peel with bamboo extract
The natural way, every morning to softy rid of flaky skin. The gel texture refines the skins texture without damaging the skins own natural balance.
YOU SAVE WITH SETS!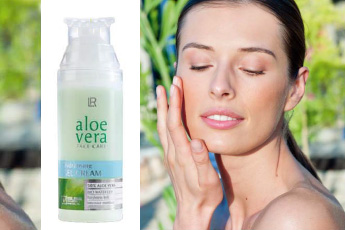 Moisturising boost for your face
Aloe Vera Hydrating Gel Cream.
Silky soft, refreshing and oil free sorbet texture.
Illuminate and refresh your skin with the waterlily extract.
Intensive moisturise.
Absorbs quickly into the skin.
Apply mornings and/or evenings on a clean face.
Ideal under make-up.
Radiant skin full of vitality and Elasticity
Effective moisturising cream with a soft tender fragrance and luxurious texture. The day care for
every skin type for those who long for beautiful skin. The creamy texture and the relaxing scent creates
the perfect harmony for an intensive nurturing of
the skin during sleep. Exclusive nurturing for the sensitive eye area. Provides the skin with intensive moisture.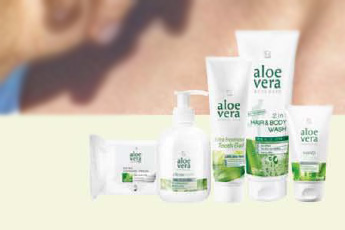 Aloe Vera – silky soft hands
YOU SAVE WITH SETS!
Cleansing Tissues · 25 Stu?ck
Cream Soap · 250 ml
Hand Cream · 75 ml
Hair & Body Shampoo · 250 ml