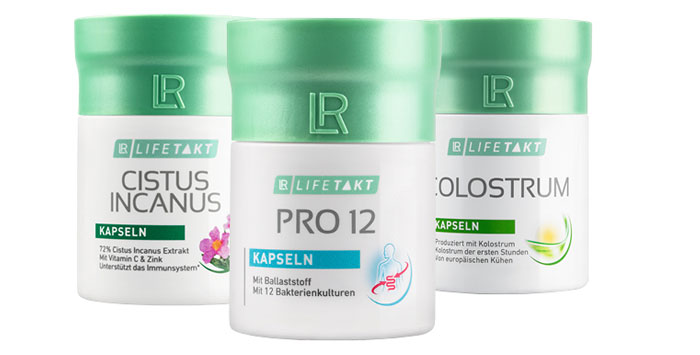 Colostrum: Concentrated protection and strength from nature
Not all colostrum is the same. For a high quality product LR ensures the following quality parameters:
Exclusively from cows from Germany
Utilizing only the overflow colostrum from the first hours
Mild manufacturing to protect the sensitive substance of immuno glubulin, growth factors etc.
No added preserving agents
Pro 12: Good health is my is feeling good
Probiotic bacteria distributes over 400 varying bacteria strains. Millions and millions of these bacteria populate our intestine. The human well-being depends on the right balance of these bacteria.
12 diverse bacteria strains
1 billion pro-biotic bacteria per capsule
With supporting pro-biotic
Patented micro encapsulating
Lactose Free
Capsules Cistus Incanus
Vitamin C and zinc contribute to a normal functioning of the immune system. * European Food Safety Authority SCIENTIFICALLY PROVEN BY EFSA *