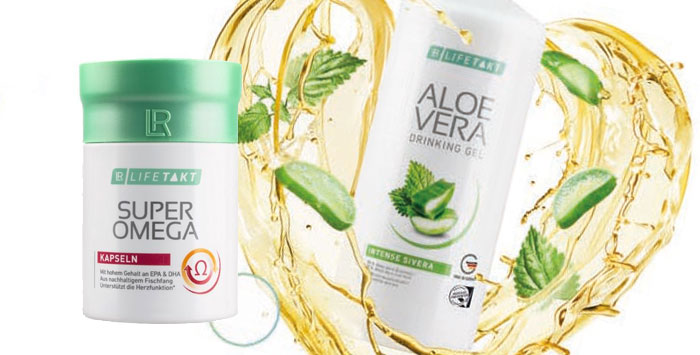 Aloe Vera Drinking Gel Sivera: with stinging nettle extract
Stinging nettle extract combined with 91% pure leaf Aloe Vera and 7% blossom honey – this is the Aloe Vera Drinking Gel Sivera. A true specialist!
91% pure Aloe Vera leaf
7% blossom honey
With stinging nettle extract
Aloin Free
Institut Fresenius certificate
Recommended Dosage: daily 3 x 30 mls
Omega 3 for a healthy heart
The Omega-3-fatty acids EPA (Eicosapentaen acid) and DHA (Docosahexaen acid) are important in helping to maintain a healthy heart function. They help control for example the blood lipid levels and helps support the fluidity of blood.
With a high content of EPA & DHA
Only from free ranged mackerel, sardines and tuna fish
Only from sustainable caught fish from the South American Pacific.
No genetically engineering
Certified sustainable fisheries and aqua culture
Recommended Dosage: daily 3 x 1 capsule